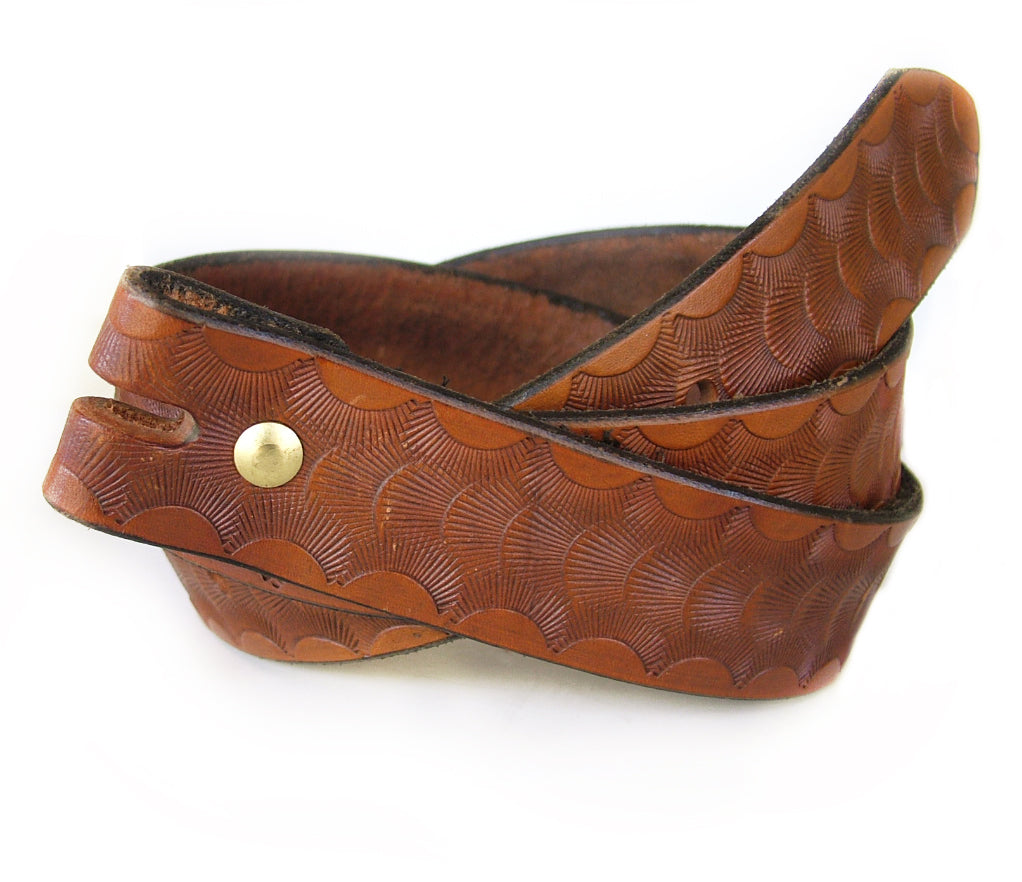 Our brown pattern leather belts are made of high quality full grain leather from American cows by leather artisans at Hidemasters of Colorado. Full grain leather uses the entire grain of the hide including the imperfections including branding or scars. If properly taken care of, it will last for many years to come. 
Belts DO NOT come with a buckle. They are a STRAP ONLY and attach to the buckle using a screw. Belts are 1.5" wide.
See size chart in pictures for ordering correct size.