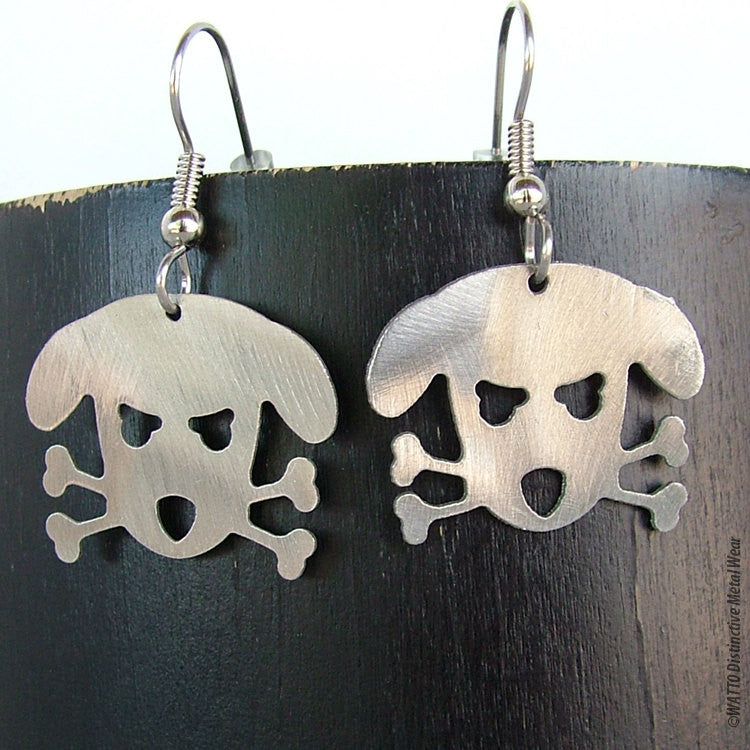 Out little Outlaw Doggy earrings are cute dogs with an attitude!
They are made of stainless steel and hang on stainless steel ear wires or titanium ear wires. Both stainless steel and titanium are nickel free and good for those with metal sensitivity. See last image for difference in appearance. 
These are created using a "water jet" process in which a powerful stream of water is used to cut through steel to create a very precise cut. They are unique light weight and durable works of art! 
CHARM SIZE:

.6875"H x .9375"W

TOTAL SIZE:

approx. total length is 1.375"
Our products are not intended for children 12 years and under.

Outlaw Doggy is trademarked and copyrighted by WATTO Distinctive Metal Wear. Please do not use the name or image without prior written permission.