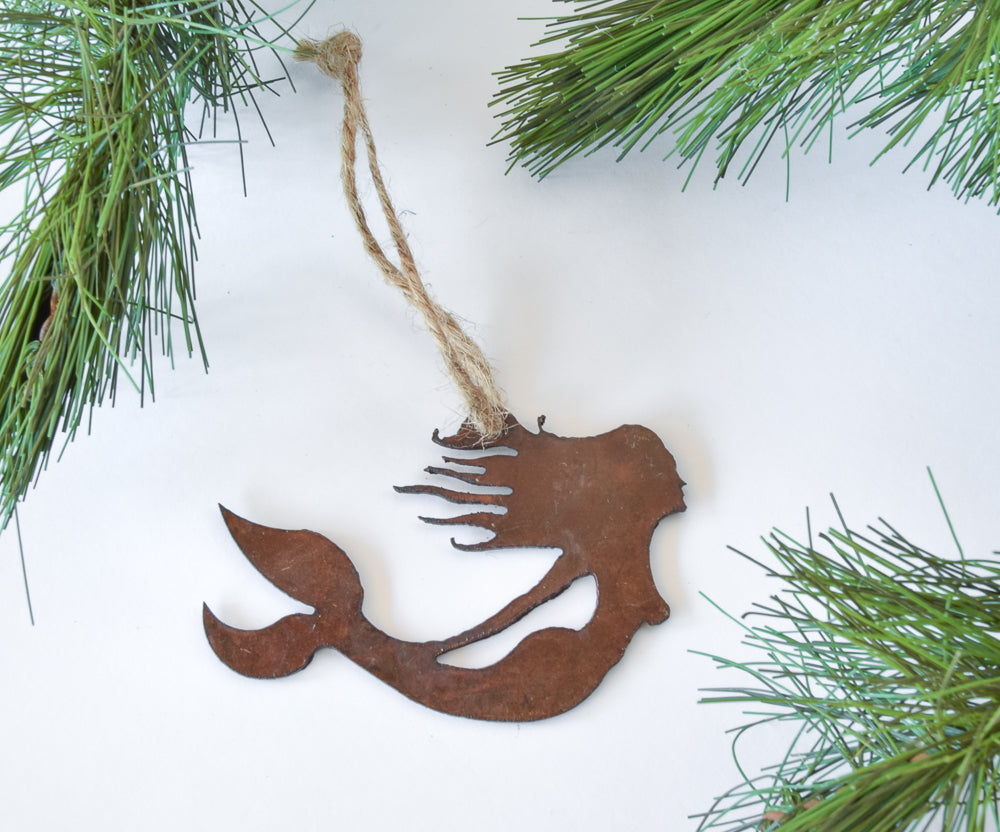 An elegant mermaid metal ornament with long flowing hair swims the ocean blue, and flips her magical tail.

Mermaids have been a source of artistic inspiration in folklore around the world from Japan to Ireland, Russia and Brazil, America, Germany and the list goes on. Each country has their own tale to tell of this magical goddess with her fish-like tail and flowing hair.

Made of rusty steel, this ornament is of course great for Christmas tree decorating and the holidays, but can also be used every day as a ceiling fan pull, a car mirror dangle or just a fun decor piece. 
Created by metal man Jon WATTO Watson in his shop in Tucson, Arizona.
Size: 2.25" h  x 3.75" w 
Comes with a ribbon. Please indicate at checkout which color you would like. Please note ribbon in product photo may vary slightly in color
We cannot control the rust color- every ornament rusts differently and will vary from picture shown- see last image for an example of variations.
Edges will vary from rough to somewhat smooth.
Great for gift giving too!

WANT MULTIPLES (6 or more we offer discounts.)
Contact us and we can get you set up.

Design copyrighted by WATTO Distinctive Metal Wear