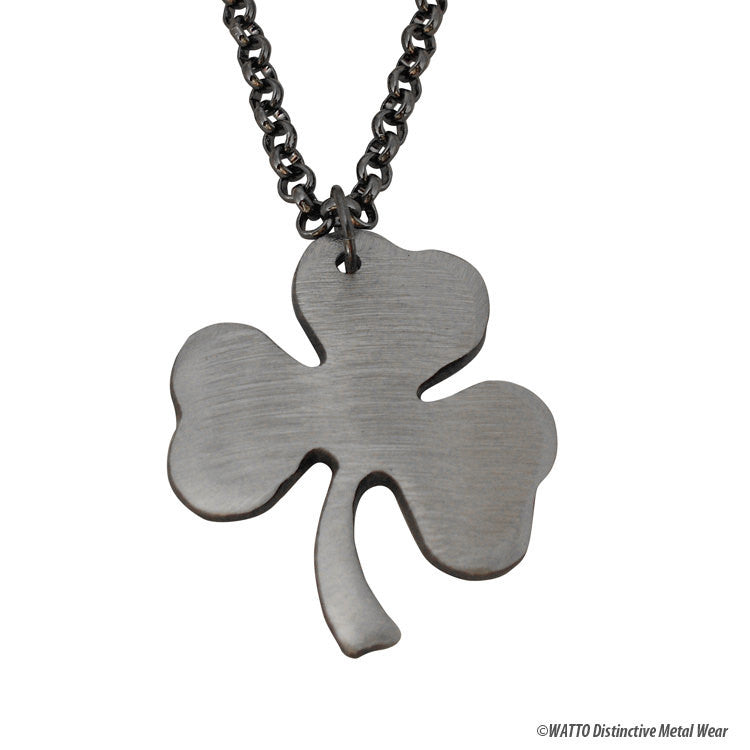 Now you can wear your luck close to your heart. Whether you're Irish or just looking for a lucky charm, our Shamrock charm with gunmetal chain is for you!
Your new WEARABLE PIECE OF ART CHARM is made of steel, created with the finest craftsmanship by metal artist Jon WATTO Watson. It's powder coated for a high gloss finish. Charm hangs on a gunmetal chain. The back of the charm is stamped with the WATTO artist stamp!
Please note whether you would like an 16",18", 20" or 24" chain.
Chain is gunmetal plated brass with lobster claw closure.
CHARM SIZE:

1.5"w x 1.625"h

Our PRODUCTS are not intended for children 12 years and under.
Designs may vary slightly in size, shape and finish du to the handmade nature.
Great for gift giving too!